We all know we could be doing more to promote ourselves, our businesses, or the companies we work for.
So, what's stopping you?
For those of you who don't have the time or the budget to travel across the country, present at in-person events or attend expos, there's a better way.
Virtual presentations
Although many are returning to their usual workspaces, interacting with team members in person, virtual presentations are becoming more and more common as technology advances.
Virtual presentations, when created correctly, can be just as effective as those done in person.
They carry many benefits over presenting to a live audience, including their ability to be less intimidating for you to present, and more visual. Holding your presentation online can take away a lot of the usual pre-speech stress, as you don't have the physical pressure of 'all eyes on you.'
All the usual rules of giving a good presentation still apply, such as using an agenda, using a template to ensure consistency, arriving early, and preparing your speech. So, don't become complacent because it's virtual! To read about these in more depth, read our previous blog here.
We know what it takes to prepare, create, and present the best presentations, but it's even more important that you incorporate the following things, along with the usual rules as mentioned above, in your virtual presentations. You're relying fully on your slides and less on your in-person charisma to add to the talk. So, make your slides count.
Keep your slides relevant and concise
Before presenting, ensure your slides are relevant to the topic you are covering, and have key points to support and back it up. Don't fill your slides with an obvious copy of your speech, instead, use your slides to include key points.
It's also important to keep your presentation moving. If you are presenting to people on a tight schedule, you need to hold their attention by keeping your slides relevant and engaging. Which leads on to…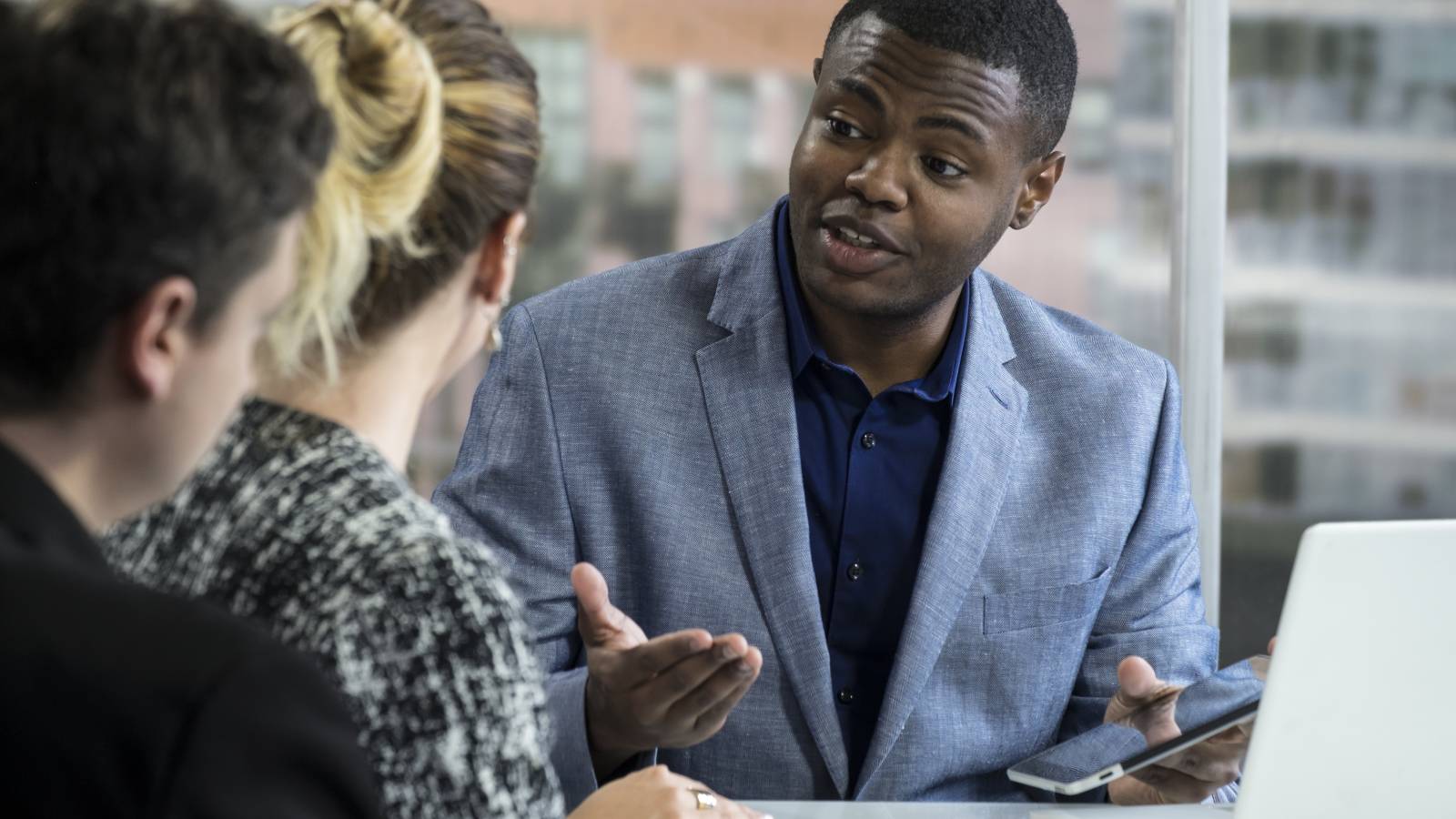 Use visual aids and use them well!
When presenting virtually, there is an increased focus on slide design. One of the most important steps in virtual presentations is to add animations and visual aids, while also reinforcing key points in each section of your talk.
Because you're presenting virtually, you may find yourself speaking into space, as your audience will be fixed on watching your slides the whole way through. Remember, your face will only take up a small proportion on the screen, meaning the attention will be shifted to your slides. So, again, make them count.
Know your software
How frustrating is it to join a virtual talk to be greeted by the presenter on mute, the presenter's camera turned off or the screen showing nothing but the desktop?
We understand that not everyone is tech-savvy, nor a pro at using Zoom or Microsoft Teams, but that's no excuse. When you're preparing to present, you must factor in the time you need to spend understanding the software you'll be using. This includes testing out the microphone, testing the screen share feature, and planning your backdrop.
As part of this preparation process, make sure you will be presenting away from distractions and loud noises, and most importantly, do NOT turn up late! You wouldn't arrive at a meeting in the office at the exact time of the meeting, so why do that for a virtual meeting?
Prepare your audience
Along with preparing yourself for a presentation, it's just as important that your audience is ready for the call.
Before the presentation, email your attendees an agenda or other relevant materials needed to follow your slides. This reduces the time it takes getting everyone up to speed, so you can focus on the important part.
Once your audience is settled in and ready to engage, remind everyone to keep their mic on mute unless they need to make a comment or speak up. Microsoft Teams has a 'raise hand' feature to make the presenter aware someone wishes to speak – keeping you in control with the ability to minimise the chances of multiple people speaking at the same time and losing the flow of conversation.
If you have any other specifics surrounding your talk, it's a good idea to email these out to attendees ahead of time.
By following this guide on preparing for a virtual presentation, you leave no room for error. Presenting to an audience of any size is daunting, but with adequate preparation time and slides you're proud to share, you can reduce any stress or anxiety.
Please email info@imitorgraphica.com to find out more.