CONSULTANCY SUPPORT
IG was founded by consultants frustrated by the lack of quality options for presentation design and other support. We understand the needs of busy consultants and help you save time and focus on the content. When project deadlines are tight, we get your documents back to you in a matter of hours.
We work as an extension of your team, getting to know your preferences and 'house style', so you can be confident your work will come back how you like it, first time.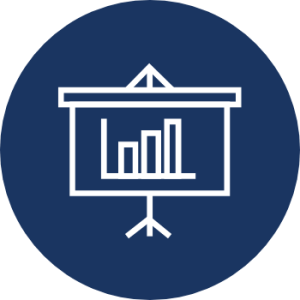 We have extensive experience producing the full range of consulting outputs, with an emphasis on top-quality final deliverables.
We offer super-fast PowerPoint formatting for everyday files, checking alignment and making sure all your work is on-brand.
For key deliverables, we offer full high-end redesign, to create outstanding outputs to impress your clients.
We create neat, branded slides from rough notes.
Take a photo of your notepad or whiteboard at a meeting or workshop and IG will turn it into a polished slide before you're back at your office, ready for you to work into. We also produce graphs or and populate case study slides from excel data, saving your team hours of manual work.
We save your team time completing repetitive, manual tasks. Whether it's recording data from scanned pages, or researching specific facts about a list of companies, our team is on hand to get the job done quickly.
CASE STUDY: LEADING PUBLIC SECTOR CONSULTANCY
IG has worked with this award-winning consultancy for over five years, designing proposals, interim reports and final deliverables in PowerPoint, helping with day to day project work and producing graphics and marketing materials.
Their consultants work extensively on client sites, running workshops and seminars. Prior to working with IG, turning the output of these meetings into usable slides was major time-sink for their busy team. IG takes photographs of whiteboards, notebooks and post-its and transforms them into neat slides, Gantt charts and graphics, saving the clients team hours of work every week.
Every team member is able to send their request directly to IG using a dedicated email address and receive a confirmation email in a matter of minutes. Our rapid turn around allows their team to send us their files for redesign overnight and to iterate quickly on project deliverables.