Many businesses want the flexibility and cost-effectiveness of outsourcing their design but worry about delegating something so important and time-sensitive to a third party. It's certainly possible to build a great relationship with a freelance designer, but that effort is wasted if they are unavailable when you need them, or don't have the right skills for a new kind of request.
When you work with IG, you get all of the benefits of a large team without losing the personal touch of that single point of contact. You'll have your own Account Manager dedicated to your needs. In this blog, we'll explain what that means and why it's important, to alleviate any anxiety when up against intense project deadlines!
If you want to see what your client journey will look like from start to finish, please check out the blog, What You Can Expect When Working With Imitor Graphica: Client Journey Explained – here.
Consistency
You've sent over your brief and, chances are, you have an idea of what you want the final product to look like. You're also likely not going to want to have to send back lots of edits. Otherwise, you may as well have done it yourself – right?
When you work with IG, we are an extension of your team, and your Account Manager plays a crucial part in that. They take the time to get to know you and, importantly, your brand as well as you do. Rather than just thinking about the brief at hand, your Account Manager has more of a holistic understanding of your business. They can give context and if needed, edits to designers on your behalf.  Significantly reducing the time you might have had to spend giving feedback.
Continuity
You're a busy person with a lot on your plate. When you send across your files to be put into a top-notch design, you expect it to get done!
Someone taking time off work isn't your problem, but this isn't always the case when you work with freelance designers. If you're outsourcing to a one-person operation, there's probably not anyone else with the same design skill to step in and take charge. It's out of your control, so what can you do?
When you work with IG, you're never affected by absences, holidays or designers coming and going.
There isn't ever just one person at IG who knows your brand and business, so should anyone be away for whatever reason – you're always covered. Even your Account Manager has a right-hand person, who knows your projects, brand guidelines and style like the back of their hand, should you need them.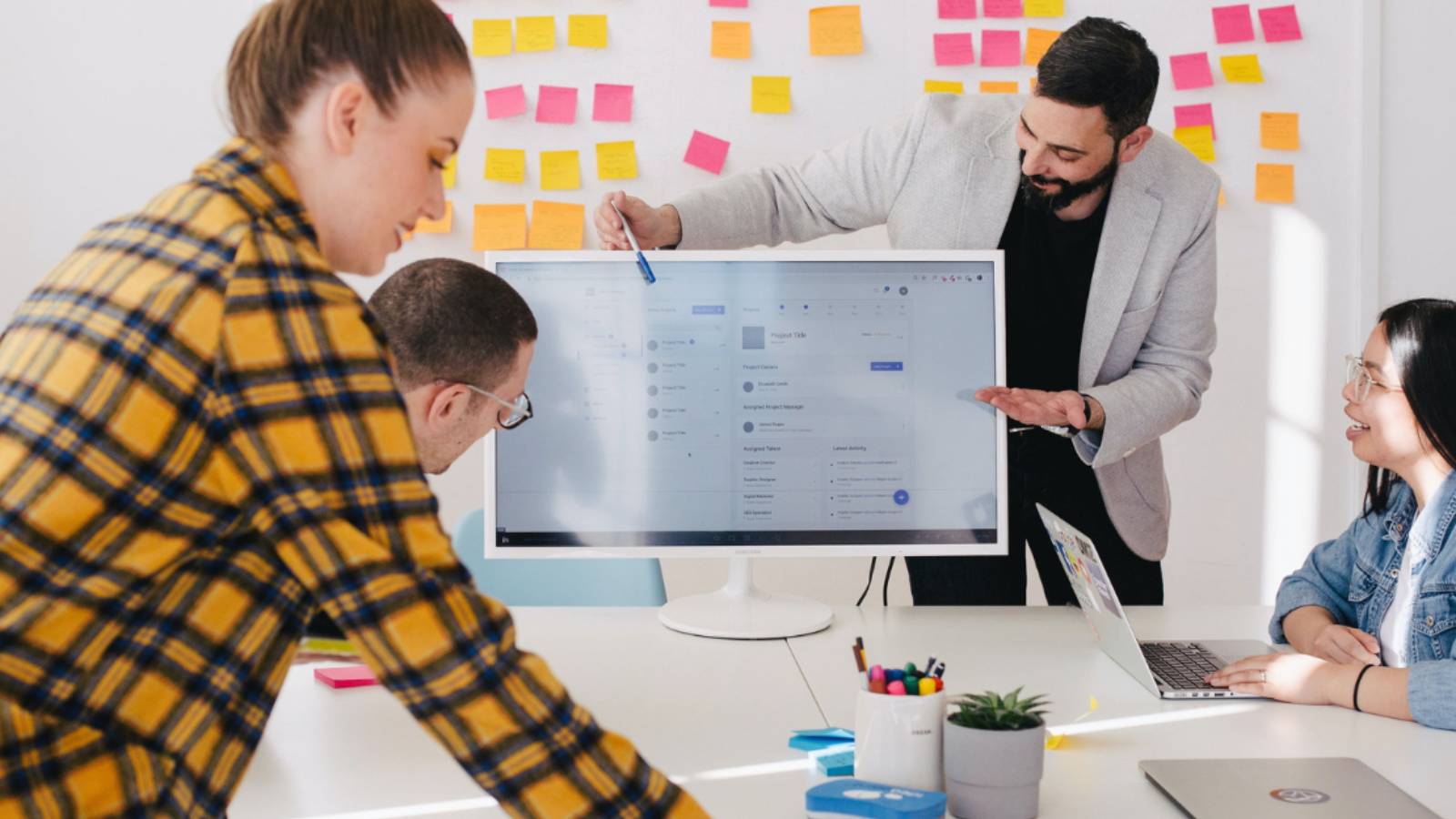 Flexibility
If you're using a solo designer, you may also find yourself at the whim of their personal schedule or capacity. If you need a presentation sooner than you first anticipated, or perhaps you need another document to support your work, this could be a worry.
IG has top-notch designers available, who can be pulled in at the drop of a hat to support your extra projects. The best bit?  Your Account Manager will set your expectations across a large team of designers, so you don't have to worry about sending over extra documents or reinstating the importance of your brand guidelines. Your Account Manager will look at your requirements and find the solution for you without quality being compromised.
Remove the Headaches From You
Is there anything worse than feeling out of the loop? Constantly chasing and feeling like you're playing email tennis.
We don't like that with suppliers either! Which is why your Account Manager will regularly update you on progress. So, there is one less thing on your plate. You're never left in the dark.
Imitor Graphica combines innovation and creativity with strategy and planning, to help you achieve your goals.
So, if you'd be interested in working with IG and taking the design of your next project to the next level without any of the hassles, reach out to us here.